Welcome to the Kapadia Eye Care - one of leading Eye Care Institutes based in Mumbai, India. Kapadia Eye Care offers specialized ophthalmology treatment to patients by efficiently combining the latest in technology with the best of skills. We mainly specialize in LASIK and Cataract Eye Surgeries. In addition to regular eye treatment, we also provide Preventive as well as Therapeutic solutions for Ophthalmologic problems to our Corporate patients.
Kapadia Eye Care provides state-of-the-art services that are recognized internationally for excellence in the field of ophthalmology. We are completely dedicated to our mission of promoting advances in Ophthalmology for the investigation, treatment and prevention of visual disorders. We have always strived to provide superior eye care facilities to all our patients and their contentment is of prime importance to us.
Kapadia Eye Care is fully equipped for the effective treatment of a wide spectrum of eye disorders and this makes it a center for Complete and Comprehensive Eye Care Solutions.

CORPORATE PLANS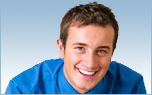 » Uniquely designed Eye Check Up Packages for the Corporate
» Comprehensive eye care at all the levels - Primary, Secondary and Tertiary Care
» Quarterly / Half yearly / Annual Check Up Packages
» State of the art portable equipments used for the Examination
» Dedicated team of qualified ophthalmologists and ophthalmic assistants
To read more about our Corporate Care Packages
click here...